Hiking and backpacking with your dog can be an incredible adventure for you. Your Labradoodle already requires exercise and outdoor time. What better way to do this than joining them for adventures that benefit you and your dog?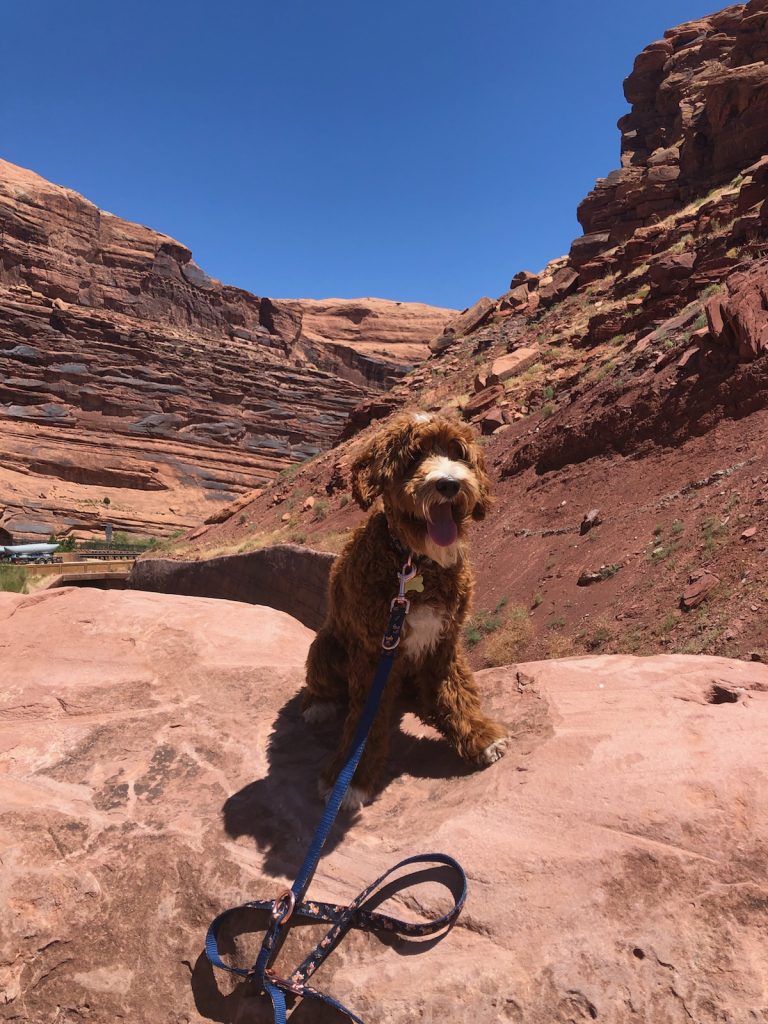 Where to Go
Know your Labradoodle's limits. You don't want to take them out on strenuous hikes that may be dangerous for both of you. Pick spots that are longer, but not too difficult. Scenic views at the end of the hike are the best because you can bring picnic items for you and your dog for the reward. Your dog will know that they are getting treated at the end of the adventure, and you'll enjoy having the company.
What to Bring
You'll want to bring at least 1-2 quarts of water for a hike for the dog. Make sure you bring enough water for yourself and extra just in case. For the pet waste, make sure to bring extra plastic bags or tools to bury the waste that they make.
Bring food for yourself and the dog if you're planning to go during mealtimes. Make sure to bring treats!
Afterwards
After you get back from the hike, you'll want to check your dog for ticks, fleas, and other pests that may get attached to your dog's coat during the hike just like you would with yourself. If you don't do this, you may be bringing pests into your home. A bath may also be necessary afterwards if it's a longer day of hiking.
Jubilee Labradoodles
At Jubilee Labradoodles, we breed Australian Labradoodles and Goldendoodles in Michigan. All of our dogs live in our home as our pets, and we offer a lifetime of breeder support to help in every possible way because we are family. Our dogs need loving and care just as much as people do and caring for their health is extremely important.
Contact Jubilee Labradoodles at 517-902-9808 to find out more on our Australian Labradoodle and Goldendoodle adoptions!